Weddings are surely one of the special occasions for both men and women. Everyone has their desires for their wedding and want to capture as memory. Photographers play a significant role in weddings as they help people to capture and lock their favorite moments.
However, choosing a wedding photographer outfit can be a confusing task surely. We are here looking into aspects of how photographers should be dressing up for weddings.
What should photographers wear to the wedding?
Weddings are special for everyone but not really for photographers as it is part of their everyday work. There are no such restrictions for photographers to wear something special to a photoshoot as they can probably dress up into something general for their ease.
It would be helpful for photographers to wear something comfortable and easy to carry while you are shooting for the couple and family. You need to understand that photographers are there are doing their daily job but not for participating in the event.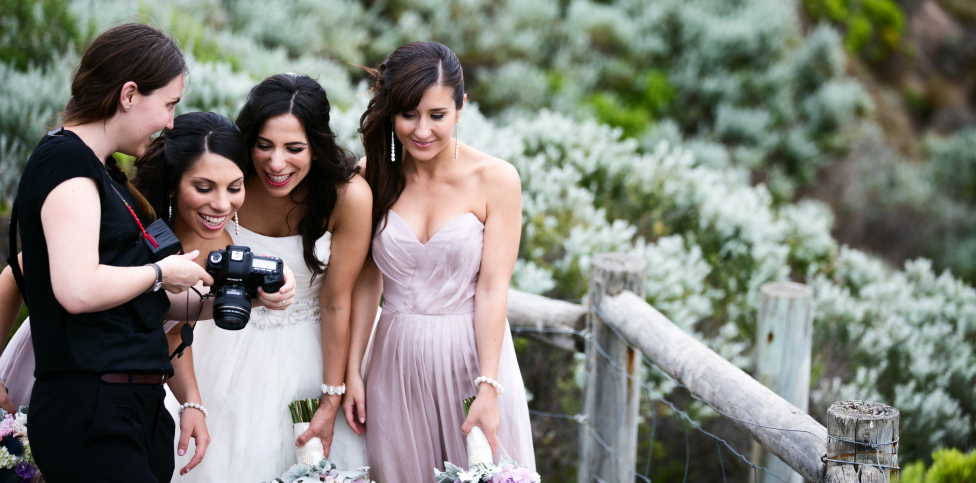 So, photographers shall wear something comfortable and decent, and there is not such a wedding photographer dress code, so wearing anything of your choice that is suitable for your job.
What not to wear to a wedding for photographers?
There are no such restrictions to the dress code of photographers. However, you need to focus on your styling and know what shouldn't be worn to the wedding as a photographer. As mentioned earlier, photographers are meant to do the job at weddings, not participate there, so they must not be dressed up as the wedding participant. Getting to weddings by wearing something glam and putting heels would worsen the situation for you surely.
A comfortable styling is a must as you might be troubled to find the perfect shot at marriage for the couple. Wearing something that is out of comfort would be nothing but an obstacle to your job only. It is great for photographers to dress into something that is more casual as you have to go through awkward positions to get that perfect pose of the couple that they shall cherish forever.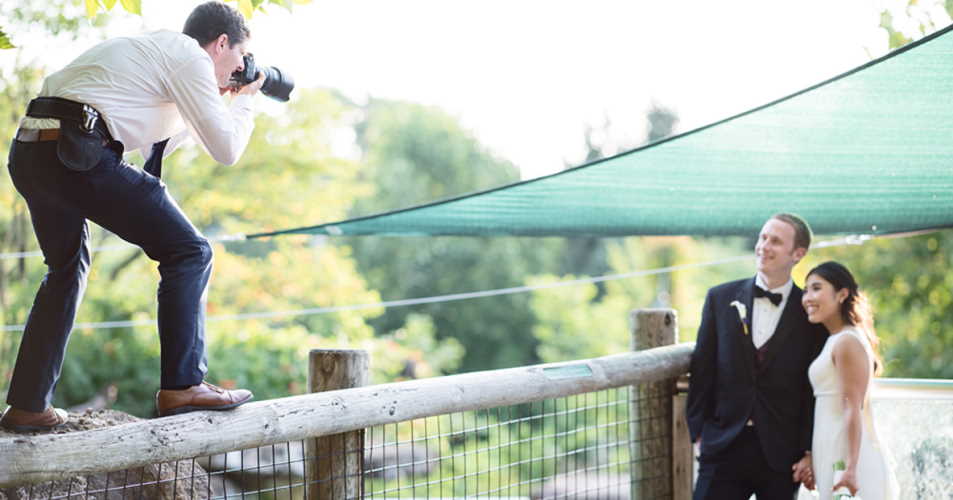 You must pay closer attention to the shoes you are wearing to weddings as it is often an overlooked tip for photographers. Photographers need to prepare for weddings for pre-wedding shoots and others, so walking for long would be helpful for wearing something uncomfortable. You can cater to your choices between casual shoes or sneakers on a daily basis as that would be helpful to you in walking for long and make you look decent in weddings as well.
The summary
In summary, we can conclude to an aspect that photographers aren't really required to dress as participants, but looking at their best is still their choice. Looking messy isn't helpful for photographers as you might not look suitable for weddings, so casual and comfortable dressing would be ideal.  Lastly, ensure that you are respecting a special event of someone's life and doing your best for the job.