A wedding is a big day for everyone, so people try to make it best in every way. Photography is the main element surely in every wedding as you capture special moments to cherish it for a lifetime. People ask for the professional photographs to get their special moments clicked by them.
We are here looking into a guide if people should be coordinating the wedding outfit with the photographer or not. If you are eager to know regarding queries that you should be sharing with your photographer for getting the perfect picture, so to know more, consider reading until the end.
Things to ask out a photographer for the photoshoot!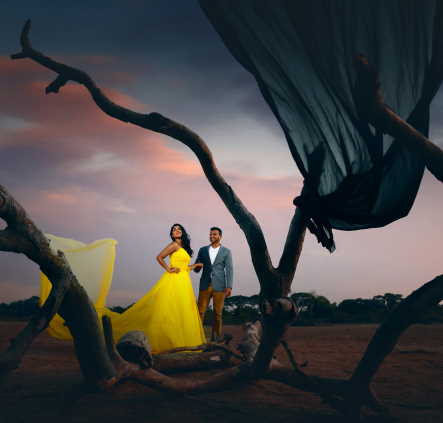 It is great for people to try for the wedding outfits prior and discuss it with your photographer so that they can manage to click better pictures matching with props. It would be better to learn the details mentioned below for understanding better about wedding photoshoot.
There are several pros of having a meeting with a wedding photographer, especially when you are willing to have aesthetic pictures.
Understand what to wear
It can be a perfect choice for people to participate in the photographer queries as they can understand you better regarding your desires and expectations. You can be talking over the wedding outfit with the photographer for getting clicked perfectly. Wedding pictures are surely important, and you have to pay closer attention to manage dressing for the wedding for a photo shoot as well.
Guide them to locations
 you must be sharing the idea of locations where you want yourself to be clicked. It would be great not to be mistaken by the themes and let photographers choose them for you. If you are willing to capture every special moment of yours, then guide photographers about locations so that they can be experimental with your candid moments.
Let them know about family
Every couple has a set of people who are close to their hearts and want photographers to capture them. You can provide them with face sheets of your close ones so that they don't miss out on the special moments. Guiding photographers with a face sheet of close people will ensure that they get photographed the most.
Group photos in advance
Managing everyone in one frame can be difficult, so it is better that you guide photographers in advance regarding group photos. They can know the right time to get everyone in frame and click the perfect photograph for yourself.