Hairs are the most significant attribute in an individual's personality evidently. Among all the hair types curly hair is the most difficult to handle as not everyone can manage them well and use it as a benefit.
However, while you are shooting then curly hair are more attractive than straight or any other hair type. We are looking into guide pros of wearing curly hair for a photoshoot and why does it look so attractive. If you do have curly then consider giving a thought to details mentioned below for understanding how to style better.
Advantages of curly hair in a photoshoot!
Among all the different hair type curly one is considered one of the most hassling but if you manage to take style them. It is great for people to work with curly hair as it adds to detailing to the look and make you look more aesthetic.
Adds natural element
Natural look of hair is more tempting than others as it defines more definition to your look. Additionally, curly hair type has no control so you can expect the fun loving pictures surely.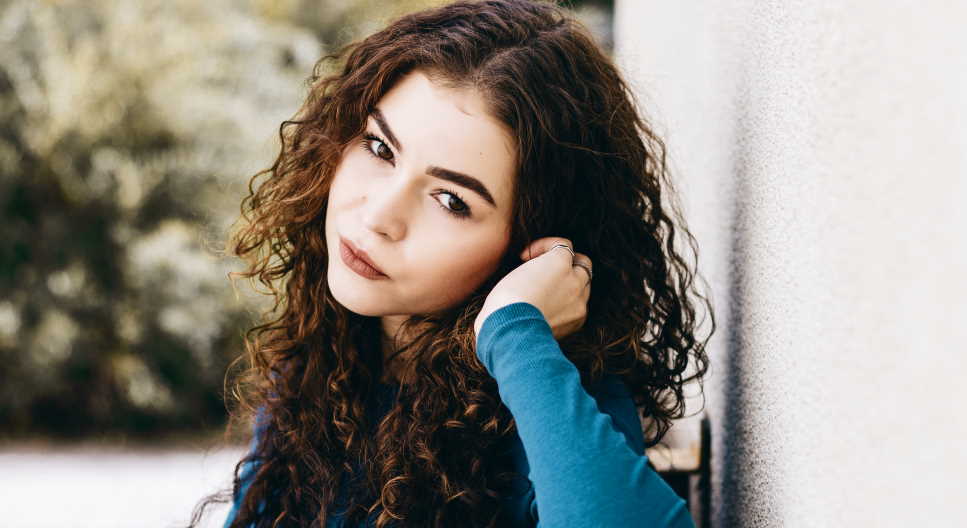 Fun picture
Among different type of hair curly hair is the most playful. You can have abundance of fun with amazing pictures with curly hair. You don't really need a prop if you have curly hair as it have such detailing and elegance.
Comforting look
Curly hair is more attractive as that adds to comforting look. It is great for people to choose curly hair for styling as you can capture sassy pictures that make you look effortless with photoshoot surely.
So, these are some of the major benefits of having curly hair for a photoshoot and clicking incredible pictures.
Hairstyles to choose for photoshoot
If you are willing to have photoshoot with curly hairstyle then you are going get most gorgeous pictures ever. Let us look into some of the amazing hairstyle that you can choose for photoshoot.
Curly hair with bang
If you have heavy face then curly hair with bang hairstyle can turn out to be really helpful surely. You can easily manage to highlight your features with bang and curly hair. It is easy to style hairstyle that adds to finishing touch to pictures.
Side French braid
If you are willing to have bold looking photoshoot then side french curly hair braid would be optimal to choose for yourself. It is easier to style by following the simpler steps to make a perfect french braid.